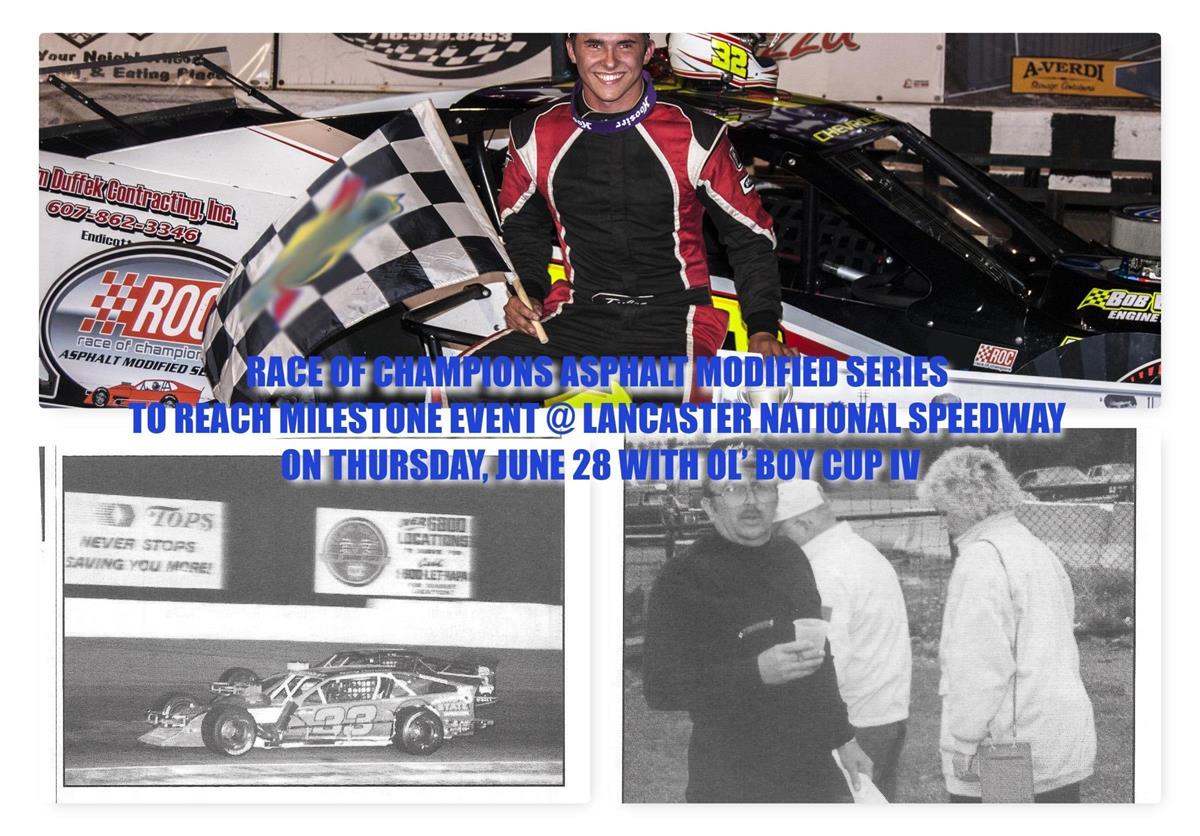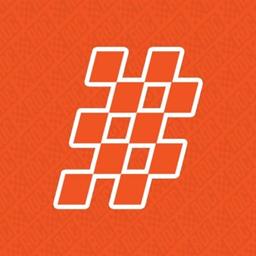 6/25/2018
Race of Champions
---
RACE OF CHAMPIONS ASPHALT MODIFIED SERIES TO REACH MILESTONE EVENT AT LANCASTER NATIONAL SPEEDWAY ON THURSDAY, JUNE 28 WITH OL' BOY CUP IV
Each time the Race of Champions Asphalt Modified Series takes to the track it writes another chapter in modified racing history but this Thursday night, the Race of Champions will wave the green flag on the Ol' Boy Cup 60 IV presented by Thermal Foams at Lancaster (N.Y.) National Speedway which will mark the 250th race in Series history and the 50th race that the Series competes in at Lancaster. The race is also in honor of one of Lancaster's biggest supporters, Bill Colton.
Colton of North Tonawanda, N.Y., in a cooperative effort with former Lancaster an originating partner of the Race of Champion Series, Alex Friesen from Niagara-on-the-Lake, Ontario installed the original foam blocks (the original soft wall barriers) at Lancaster which were produced in Kenmore, N.Y., at Thermal Foams.
48 different drivers have won races since the opening season of the series in 1994. Currently, Chuck Hossfeld of Ransomville, N.Y., has the most series victories with nine (9) at Lancaster and he's looking to register another victory Thursday.
"We've worked really hard to get our Modified program back to where it needs to be," stated Hossfeld, who established the fast time in the first two series races of 2018. "This race means a lot to me because Bill Colton gave me my start in modified racing and became a very close friend. I miss him a lot and am looking forward to racing in his honor Thursday night."
Tyler Rypkema of Owego, N.Y., is the defending race champion of the Ol' Boy Cup, where he held off Hossfeld to earn his first and only series victory to date.
The Race of Champions Super Stock Series also joins the card for a 30-lap event. Tim Gullo of Elmira, N.Y., currently leads the championship standings and is the defending Series champion. Gullo topped Chris Finnochario of Ontario, N.Y., and Chuck Anderson of Alden, N.Y., in the season opener at Lancaster.
Pit gates open at 3:00pm at Lancaster National Speedway on Thursday with racing beginning at 7:00pm. Visit www.lancasternationalspeedway.com or www.rocmodifiedseries.com for more information on the "Ol' Boy Cup IV".
Where: Lancaster National Speedway, Lancaster, N.Y.
When: Thursday, June 28, 2018. Racing at 7:00 pm
Directions: The track is located at 57 Gunnville Road in Lancaster, N.Y., just North of Route 33 and minutes from the New York State Thruway.
What: Race of Champions Asphalt Modified Series & Race of Champions Super Stock Series "Ol' Boy Cup IV"
More Information: http://speedway.lancasternationalspeedway.com/ (Track Phone: 716.759.6818) / www.rocmodifiedseries.com
For more information, contact;
Race of Champions Media at media@rocmodifiedseries.com
Follow us on Twitter; Instagram and Facebook; @RoCModSeries or visit our website: www.rocmodifiedseries.com
---
Submitted By: Joe Skotnicki
Back to News