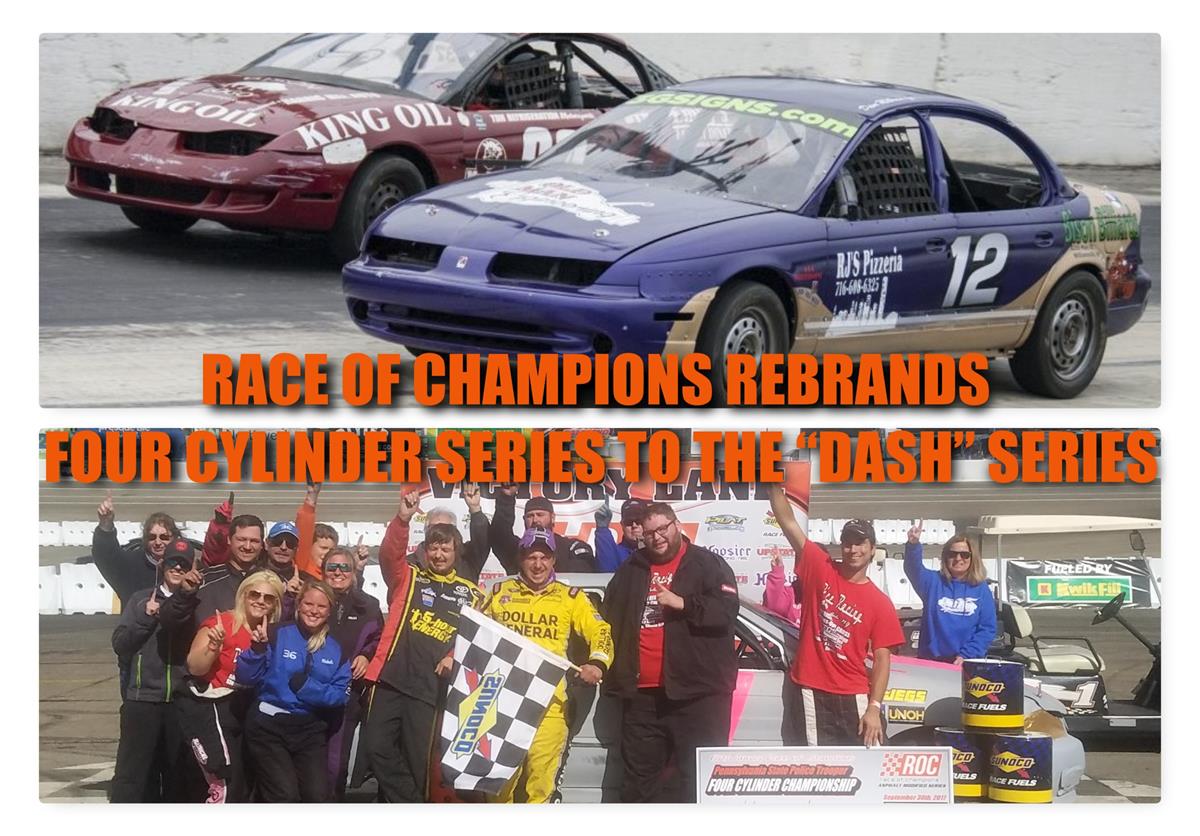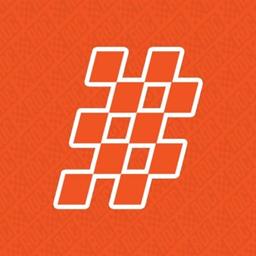 7/8/2018
Race of Champions
---
RACE OF CHAMPIONS REBRANDS FOUR CYLINDER SERIES TO THE "DASH" SERIES
The Race of Champions Four Cylinder Series will now become the four (4) race "Dash" Four Cylinder Series which will kick off with the Butch Palmer Memorial race at the Track @ Hillside Buffalo on Saturday, July 21, 2018.
The Butch Palmer Memorial along with the other three Dash Four Cylinder Series races will pay a minimum of $333.33 to win based off a contribution from D.C. & H. Consultants of Williamsville, N.Y., who share a passion for short track racing. In addition to the money posted for the win, lap money and special awards will be posted for the event.
Four-Cylinder competitors from around the region will have an opportunity to earn a Race of Champions championship. The Series will give racers an opportunity to compete in four unique events that will help close out an exciting season of racing. When the 2018 Champions are crowned in January they will receive a Champions Helmet, Hoosier Championship Jacket and Sign Board from Pilat Design (Waterloo, NY) honoring their accomplishments.
The rules that applied at last season's Race of Champions event will once again apply for the 2018 season for the four race series;
o Track Rules will apply.
o Track Weight will be used. For all Hillside Buffalo (formerly Holland International Speedway) competitors, the 2017 track rules in regard to weight will apply.
o Declaration of home track/rules package will be based on individual track championship point standings. The track in which a competitor has the most points will be the competitor's declared home track/rules package.
o The car, as presented, must meet the rules specified for that of the track that is declared as the competitor's home track.
o Only the Hoosier Racing Tire 850 and/or stock production tires with a minimum wear rating of 300 will be permitted for competition during Race of Champions Series events.
o The use of racing wheels will not be permitted.
o If using racing tires in competition, the car must have the same tire on all four (4) corners and add 100 lbs.
o Home track, engine size, and weight must be declared, written on duct tape and displayed visibly on the hood.
All four races will pay $333.33 to win and $50 to start.
2018 Race of Champions Dash Four-Cylinder Series
Saturday July 21 The Track @ Hillside Buffalo
Friday August 31 Spencer Speedway
Saturday September 21 Lancaster National Speedway
Saturday September 29 Lake Erie Speedway
For more information, contact;
Race of Champions Media at media@rocmodifiedseries.com
Follow us on Twitter; Instagram and Facebook; @RoCModSeries
Back to News