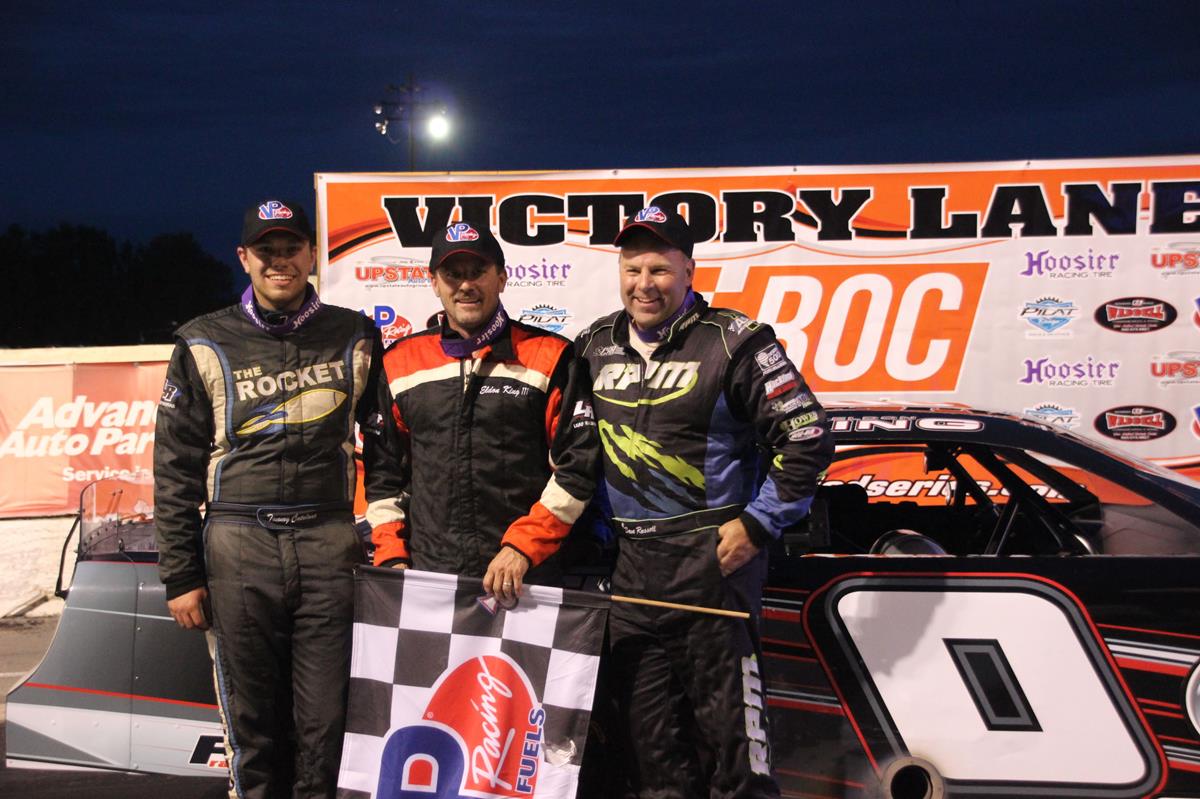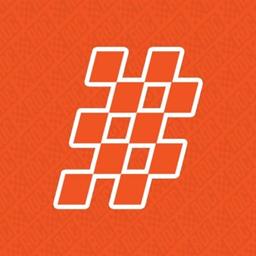 7/30/2018
Race of Champions
---
ELDON KING III RUNS TO SECOND STRAIGHT LANCASTER NATIONAL SPEEDWAY VICTORY
For the first 27 laps of Saturday night's 30-lap Race of Champions Late Model Series feature at Lancaster National Speedway, Eldon King, III of Delevan, N.Y., gave chase to race leader Dave Russell of Clarence, N.Y., before a restart where King was able to slip past and earn his second straight victory.
"It was a good night for us," smiled King in victory lane. "Dave (Russell) was running really strong and we were just able to get by on that restart. We've got a really good car and I'm proud of these guys for working as hard as they do to give me such a good race car. We've been running good of late and hopefully we continue to."
Russell started from the pole and held on for second while Tommy Catalano of Ontario, N.Y., finished third.
Bob Weber of Clarence, N.Y., made several efforts to crack into the top-three and had to settle for fourth.
Dave Heitzhaus of Strykersville, N.Y., finished fifth.
Catalano turned in the fastest time overall time during group qualifying with a lap of 17.914 seconds with an average speed of 100.48 mph.
Catalano and Weber won the qualifying races.
The next race for the Race of Champions Late Model is Saturday, August 11 at the Track @ Hillside Buffalo (formerly Holland Internaitonal Speedway for a 50-lap race.
The Race of Champions is a sanctioning body presenting Modified and Stock Car racing on asphalt and dirt surfaces throughout the Northeast, with events in New York, Pennsylvania and New Jersey with primary marketing partners Hoosier Racing Tire, VP Racing Fuels, US Army, Upstate Automotive Group, Waddell Communications, Pilat Graphic Design, Jerico Performance, TDH Refrigeration, Sherwood Racing Wheels, PavedTrackDigest.com and Speed51.com. The 68th annual Race of Champions weekend will take place in 2018 at Lake Erie Speedway in North East, Pennsylvania and is the second longest consecutive auto-racing event in North America, second only to the Indianapolis 500.
For more information, contact;
Race of Champions Media at media@rocmodifiedseries.com
Follow us on Twitter; Instagram and Facebook; @RoCModSeries or visit our website: www.rocmodifiedseries.com
Feature Finish
Autograph Night (30-laps)
Lancaster National Speedway, Lancaster, N.Y.
Finishing Position, Car Number, Driver, Laps Completed, Reason Out (If Any)
Finish Starting Position No. Name Laps
1 2 0 Eldon King, III 30
2 1 93 Dave Russell
3 4 98 Tommy Catalano
4 3 11 Bob Weber
5 6 45 Dave Heitzhaus
6 9 12 Bob Minacapelli
7 5 2w Dave Whittaker
8 8 8 Sam Fullone
9 10 31x Ron Richter 28
10 7 66 Terry Weldy 20, Accident
Time of Race: 19 minutes and 42 seconds Average Speed: 60,593 mph Margin of Victory: .0954 seconds
Lead Changes: 1 among 2 drivers. (Dave Russell 1-27, Eldon King, III 28-30)
Qualifying Race 1; Tommy Catalano, Dave Russell, Dave Whittaker Qualifying Race 2; Bob Weber, Eldon King, III, Dave Heitzhaus
---
Submitted By: Joe Skotnicki
Back to News