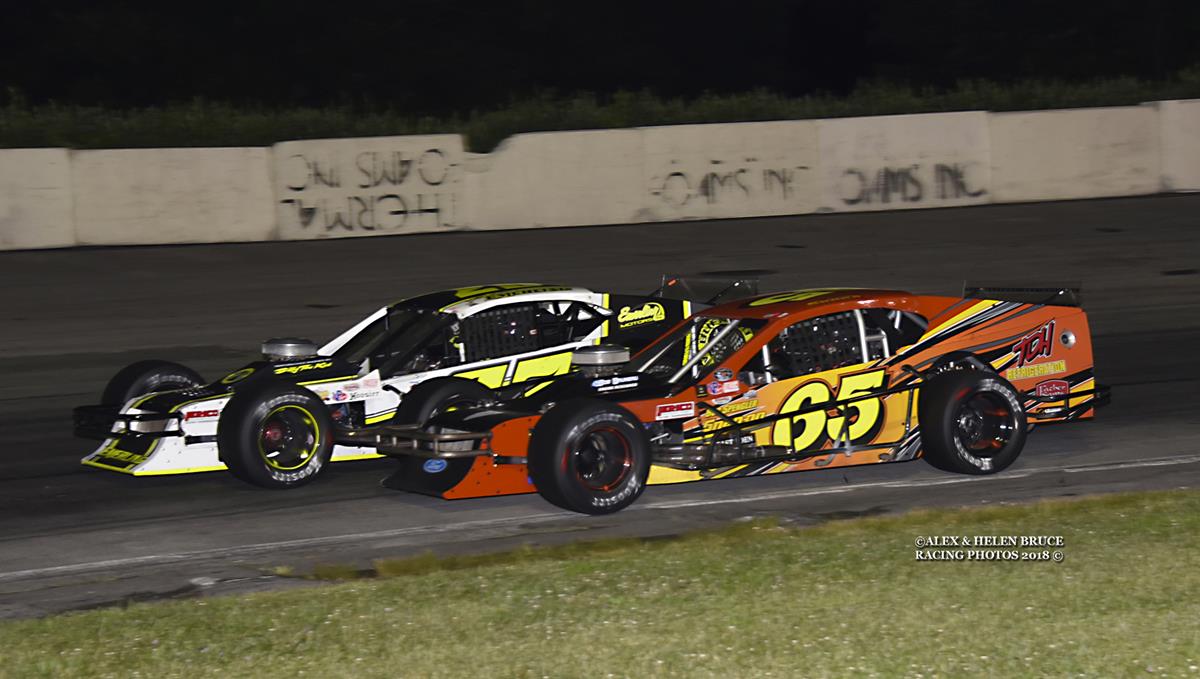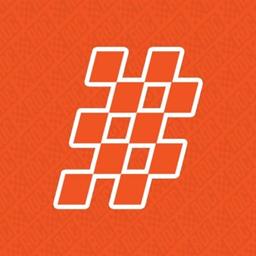 8/13/2018
Race of Champions
---
29th ANNUAL TRIBUTE TO TOMMY DRUAR / TONY JANKOWIAK 110 UP NEXT FOR THE RACE OF CHAMPIONS ASPHALT MODIFIED SERIES
The Race of Champions Asphalt Modified Series will visit Lancaster (N.Y.) National Speedway this Saturday night for the 29th Annual Tribute to Tommy Druar and Tony Jankowiak 110. It will be the fourth visit of the season for the Series during the 2018 campaign. The 110-lap race will be the first race of the season to offer infield pitting at Lancaster.
To date there have been three different winners at Lancaster; Patrick Emerling of Orchard Park, N.Y., in May, Chuck Hossfeld of Ransomville, N.Y., in June and Mike Leaty of Williamson, N.Y., in early August.
Last season, George Skora, III, of Eden, N.Y., captured his first-ever Race of Champions Modified Series victory in this event and this past Saturday, Skora, took home the checkered flag in Lancaster's Sportsman Modified division.
"This is a big night for all of us," offered Skora. "We are there to race, but we are also honoring two great racers and their legacies, as well as having all of their families, friends and fans present. It's always a great turnout and great atmosphere. We are really looking forward to it. I think we are back on track with things and hopefully we'll be in contention once again when it matters."
The Race of Champions Super Stock Series will join the Race of Champions Asphalt Modified Series for this event, along with the Street Stocks and Four Cylinders on Saturday.
Qualifying will begin at 6:30pm on the 18th. Grandstand tickets will be $22, Students (12-17 years old) $10; Children under 11 admitted Free; Grandstand Family Pass is $55 (2 Adults and 2 Students); VIP Suite Seat is $27 while if you would like the VIP Suite Experience they begin at $500. Please contact Lancaster National Speedway at 716.759.6818 if you have additional questions.
Where: Lancaster National Speedway, Lancaster, NY
When: Saturday, August 18, 2018. Grandstands open at 5:00 pm. Racing at 6:30 pm
Directions: The track is located at 57 Gunnville Road in Lancaster, N.Y., just North of Route 33 and minutes from the New York State Thruway.
What: The Race of Champions Asphalt Modified and Race of Champions Super Stock Series. 29th Annual Tribute to Tommy Druar / Tony Jankowiak 110-lap Modified race, 37-lap Super Stock race.
More Information: http://speedway.lancasternationalspeedway.com/ (Track Phone: 716.759.6818) / www.rocmodifiedseries.com
The Race of Champions is a sanctioning body presenting Modified and Stock Car racing on asphalt and dirt surfaces throughout the Northeast, with events in New York, Pennsylvania and New Jersey with primary marketing partners Hoosier Racing Tire, VP Racing Fuels, US Army, Upstate Automotive Group, Waddell Communications, Pilat Graphic Design, Jerico Performance, TDH Refrigeration, Sherwood Racing Wheels, PavedTrackDigest.com and Speed51.com. The 68th annual Race of Champions weekend will take place in 2018 at Lake Erie Speedway in North East, Pennsylvania and is the second longest consecutive auto-racing event in North America, second only to the Indianapolis 500.
For more information, contact;
Race of Champions Media at media@rocmodifiedseries.com
Follow us on Twitter; Instagram and Facebook; @RoCModSeries or visit our website: www.rocmodifiedseries.com
---
Submitted By: Joe Skotnicki
Back to News