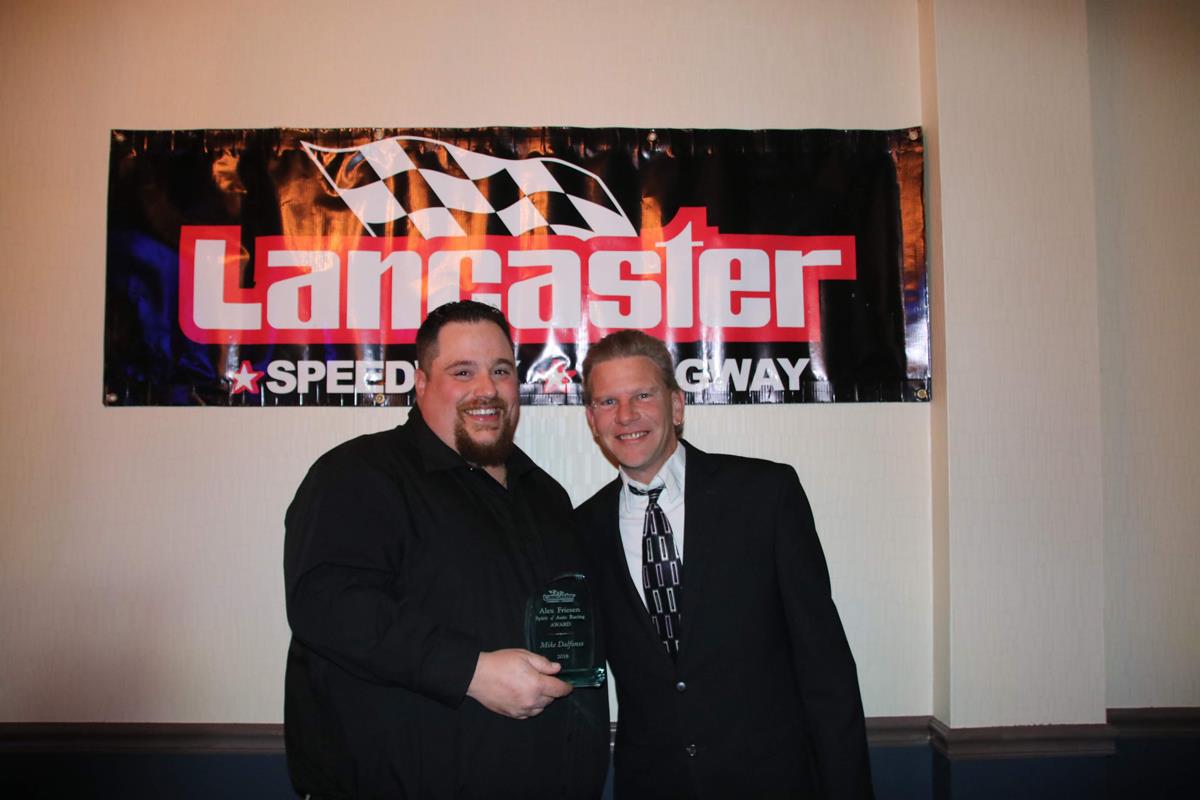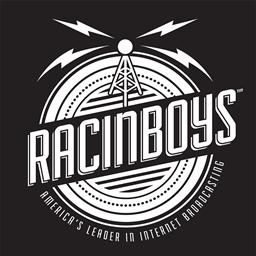 ---
Lancaster Speedway & Dragway toasts 2018 champs
By Dave Buchanan, Media Relations Manager (Lancaster, NY) -- Lancaster National Speedway & Dragway saluted its top performers of the 2018 season this past weekend with the annual awards banquets for the Franco's Pizza IHRA Drag Racing program and the X-Press Signs Stock Car Series.
The celebration of the Dragway season was held on Friday night at the Variety Club Banquet Hall in Lancaster. Dale Eckert of South Wales, N.Y. was crowned champ in Top ET for the second-straight year. Eckert now has 12 track championships over the last 13 seasons. In McGard Mod ET, Jeff Kerl of Cheektowaga, N.Y. claimed fourth career class championship, and first since 2009. Mike Peters of Angola, N.Y. took top honors in Hebeler's Sales Bikes & Sleds for the third year in a row. Mason Fix of Amherst, N.Y., was honored as Tread City Tire Street ET champion as he also was a "three-peat" champion.
The Sportsman of the Year award went to competitor Dave Texido for his efforts behind the scenes at Lancaster Dragway. The second annual Libby Gayman Award went to Ann-Marie Nugent in honor of her support of Team Lancaster at the IHRA Summit Team Finals.
As an added bonus to what was already a special evening, the 2018 class of the Lancaster National Dragway Wall of Fame were also inducted. Inductees included former track champion and IHRA National Event winner Mike Swinarski, racer and major supporter of Sunday Nostalgia Weekend Dick Collins and former racer and accomplished chassis builder John Torrelli. Former track employee Mac Myers was inducted posthumously, his son and current LNS&D Director of Safety Mike Myers accepted on his behalf.
The Speedway banquet was held the following night at the Buffalo Pizza & Tap Room. Leading the list of 2018 track champions was Owen Bednasz of Lakeview, N.Y. who claimed his first career VP Racing Fuels Sportsman title. Bednasz's championship season was highlighted by his feature win on July 14 and top ten finishes in all nine regular season Sportsman races.
Andy Cryan of Buffalo was the 2018 Advance Auto Parts Street Stock champion thanks to a nine-win season in the division. Cryan paid tribute to the late John Julicher, Sr. in his acceptance speech for the support and mentoring he gave Cryan during the final years of his life.
Dan Dressel of Amherst, N.Y. clinched the 2018 Roaming Buffalo 4-Cylinder championship with four wins this past season. He recorded top ten finishes in all 14 4-Cylinder features in 2018.
Street Stock driver Mike Dalfonso received the 2018 Alex Friesen Spirit of Racing Award. Dalfonso continues to improve in the competitive Street Stock division, but is also willing to lend a hand to his fellow competitors when needed. Lancaster National Speedway lead tech inspector Dave Johnson was honored with the Tommy Druar Contribution to Racing Award. In his three years on the job, Johnson has tirelessly sought to improve the tech inspection process, worked on rules changes and used his own money to acquire new tech tools for his staff.
Both programs had their largest banquet gatherings in several years with over 150 guests at each event. Following the Stock Car banquet on Saturday, Program Director Todd Hannon assured those in attendance that racing will continue at Lancaster in 2019.
About Lancaster National Speedway & Dragway: Founded in 1959, Lancaster National Speedway and Dragway, WNY's Premier Motorsports and Event Facility, is a multi-use facility located on 77 acres just outside of metropolitan Buffalo, N.Y. The facility features a 1/8-mile drag strip, a 1/2-mile oval track and hosts several non-motorsports events such as car shows and concerts. For the latest information on Lancaster National Speedway & Dragway check out our website http://www.lancasternationalspeedway.com. Additional information for racers and fans can be found on our Facebook page (http://www.facebook.com/LancasterSpeedway) and on Twitter (@LancasterSpdwy).
DRAG BANQUET PHOTOS ATTACHED
LND1111-1: 2018 Dragway Track Champions (L-R) Mike Peters, Mason Fix, Jeff Kerl
LND1111-2: 2018 Lancaster Dragway Wall of Fame Inductees (L-R): Mike Myers (accepting for his father Mac), John Torrelli and Mike Swinarski
SPEEDWAY BANQUET PHOTOS BY PAULA THOMPSON
LNS1111-1: 2018 Sportsman champion Owen Bednasz (L) and 4-Cylinder champion Dan Dressel (R)
LNS1111-2: Dave Johnson (Center) accepts the Tommy Druar Contribution to Racing Award from Mickey Druar (L) and Stock Car Director Todd Hannon (R)
LNS1111-3: Alex Friesen Spirit of Racing Award winner Mike Dalfonso (L) with Stock Car Director Todd Hannon
---
Submitted By: Kirk Elliott
Back to News