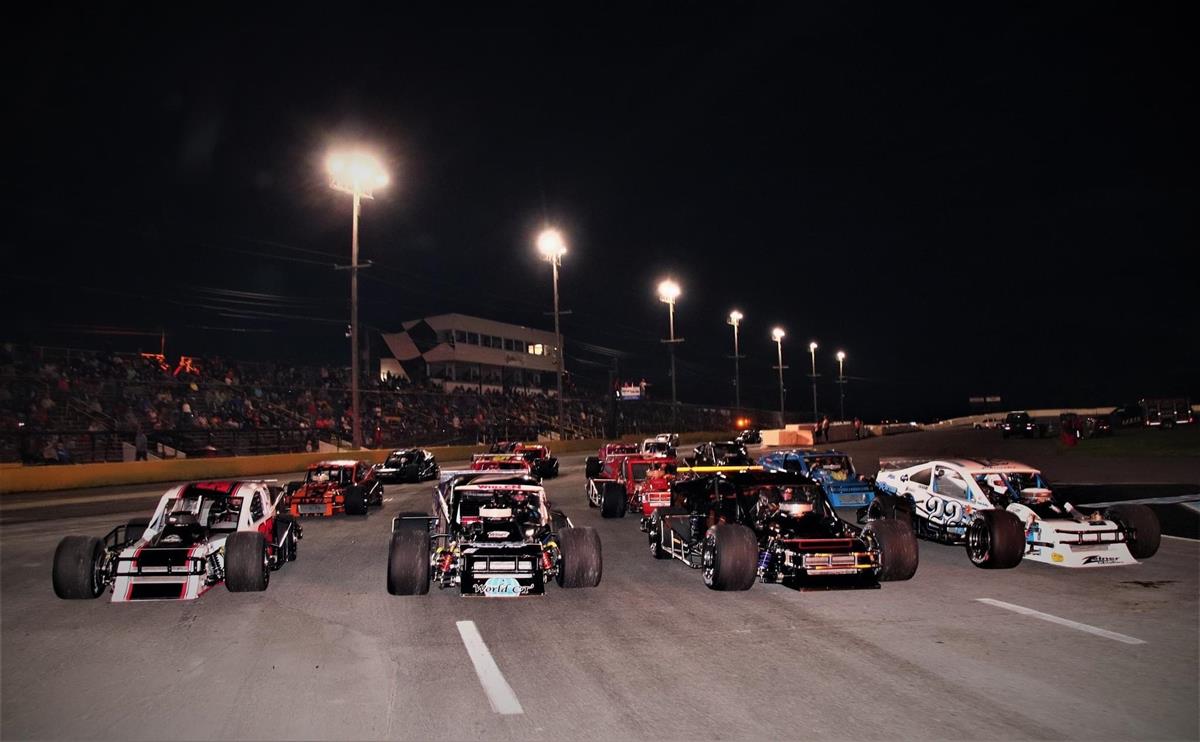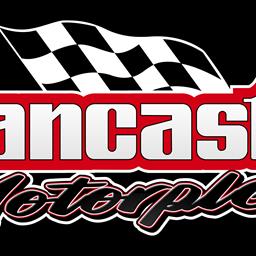 9/5/2022
Lancaster Speedway
---
34th US Open This Weekend at Lancaster Motorplex
LANCASTER, NY (September 5, 2022) … The 34th US Open Weekend at Lancaster Motorplex will take place this weekend, September 9-11. The weekend is jammed-packed with full fender and open-wheel racing action at the historic Lancaster, NY facility.
Events kick off with an open practice session on Friday, September 9 from 6-9 pm. Fans are invited to come out and enjoy practice, the concession stand and beer booth will be open and from 9 pm-midnight, the band Flipside will be performing on the grandstand side of the facility.
Racing action will begin on Saturday, September 10 with the Sportsman, Super Stocks, 4 Cylinders, and Mighty TQ Midgets will be in action. Pit gates will open at noon, with grandstands opening and practice beginning at 2 pm, and racing getting underway at 4:30 pm. Grandstand admission is $25 for adults, $20 for seniors and veterans, kids 9-15 are $15, and kids 8 and under are admitted free. Pit admission is $40. The Sportsman will be racing a 50-lap feature paying $2,500 to win, while the 4 Cylinders will race for $375 to win.
On Sunday, September 11, the Race of Champions Modified Series, Late Models, Street Stocks, and the Small Block Super Championship Series (SBS) will take center stage. Entering the action at Lancaster, Mike Leaty has a 71-point lead over Zane Zeiner and a 75-point advantage over Austin Beers. Leaty won the Lancaster Motorplex 59 back in June, which also was the rescheduled 2021 US Open. Patrick Emerling won the Ol' Boy Cup back on August 13. The Street Stocks will be racing a 37-lap feature in honor of Frank Batista Sr. The SBS Championship Series will be making its maiden voyage to Lancaster. Series promoter and driver Dan Kapuscinski won the Small Block Super Championship Series last event on Sunday, the Small Block International Classic at Oswego Speedway. The full-fendered Late Models will also be in action, with Eldon King III sweeping the divisions' races at Lancaster in 2022. Sunday racing will begin at 1 pm, with pit gates opening at 9:30 am, with practice and grandstands opening at 11:00 am. Admission is $35 for adults, $30 for seniors and veterans, kids 9-15 are $15, and kids 8 and under are admitted FREE. Pit admission is $40. The Late Models will be paying $2,500 to win, while the Street Stocks will race for $500 to win. The SBS will race for $1,000 to win plus their series contingencies.
A lap sponsorship program for the Modifieds, Sportsman, Street Stocks and 4 Cylinders was organized by Todd Smith and Todd Hannon. Speedway management would like to thank them for organizing the lap sponsorship programs to give back to the drivers throughout the weekend, with nearly all laps being sold.
Camping is available all weekend for $20. Camping passes are available throughout the week starting Tuesday, September 6 at the speedway office.
Please stay up to date on all things Lancaster, by checking out our Facebook and Twitter page and the all-new website, at www.lancastermotorplexny.com
Photo Credit: Craig Duve
---
Article Credit: Steven Petty
Submitted By: Steven Petty
Back to News