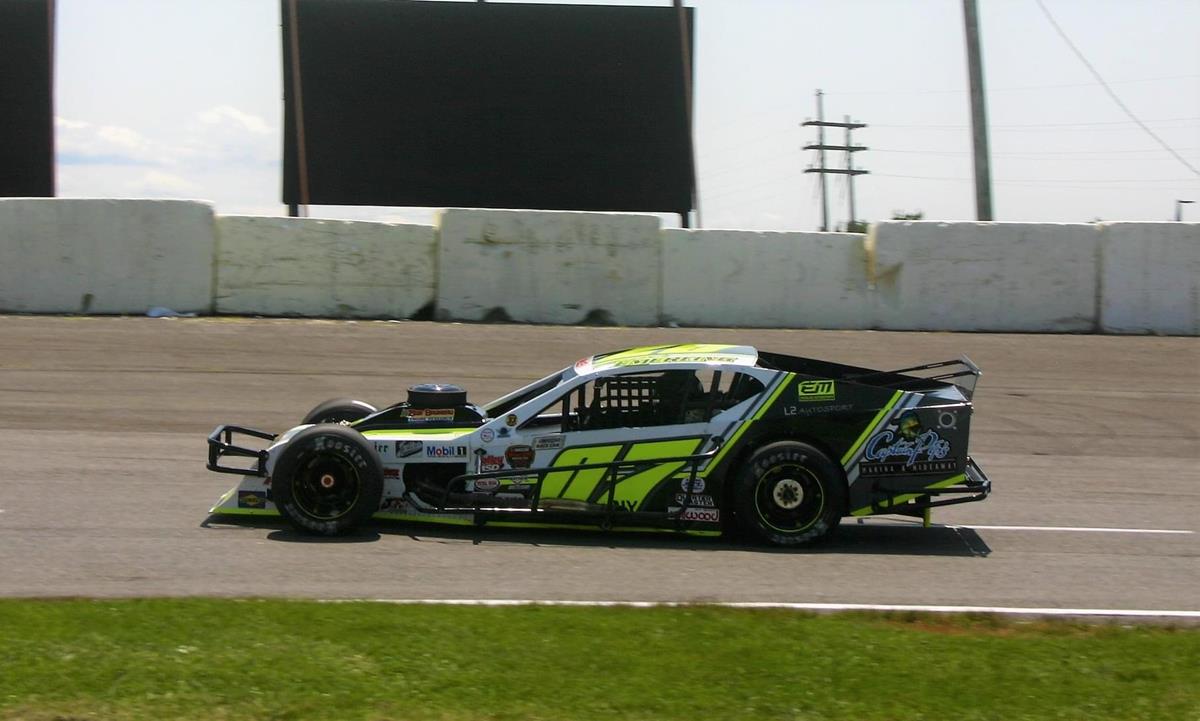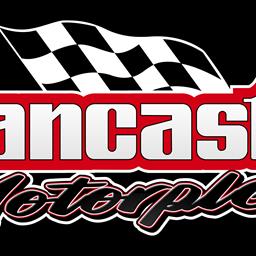 3/21/2023
Lancaster Speedway
---
NASCAR Whelen Modified Tour Returns to Lancaster with Support From Nu-Way Auto Parts
LANCASTER, N.Y. (March 21, 2023) – The robust 2023 schedule for the NASCAR Whelen Modified Tour once again includes a stop at Lancaster Motorplex. After a one-year hiatus, the Tour returns to the western NY half-mile with support from Nu-Way Auto Parts.
"Bringing the Tour back to Lancaster has been a labor of love for me," said Mike Myers, owner of Speed Enterprises, special consultant to Lancaster Motorplex. "To have Nu-Way back on board is meaningful as it signifies the belief that local companies have in the speedway and our loyal fan base."
The agreement marks the continued support of the Rochester, NY, based auto parts retailer, who was also the title sponsor in 2021. Nu-Way Auto Parts, with stores locally in Buffalo, Elmira, and Erie, PA, is a member of the Hahn Automotive family and part of the ACDelco national marketing program.
"We truly feel like Lancaster Motorplex is going through a revival," said Mike Maggiore, Director of Operations at the Buffalo location. "We are proud to be a part of it by helping to make the Modified Tour event even more successful. It's another step toward bringing Lancaster back to its glory days."
The Nu-Way Auto Parts 150 is scheduled for Saturday, August 5, 2023.
"The main reason we do the sponsorship is to give back to the racers, "added Maggiore, a former competitor at Lancaster. "The guys that race here weekly –whether it is in Modifieds, Late Models or street stocks – many of them own their own repair or body shops and they all buy from Nu-Way."
Last year's race winner, Patrick Emerling of Orchard Park, NY, is one of those with a long history with Nu-Way Auto Parts. "When Patrick worked for his dad at the dealership as a parts runner, he would be at our store pretty regularly," said Maggiore.
Emerling, who edged out Justin Bonsignore in a photo-finish to take down the win in 2021, will be just one of the local favorites expected to return to the Motorplex for the Nu-Way 150. While also not running the tour full-time, Maggiore is hoping that Chuck Hossfeld, one of the track's most winningest drivers, will pick up a ride for the event as well. Among the local favorites sure to be on hand is Tommy Catalano, from nearby Ontario, NY.
"We're looking forward to getting back close to home to race in front of a hometown crowd," said Catalano, who is ever so close to a Tour victory. "It's awesome to have local companies so supportive of local short track racing and hopefully we'll be able to put on another great show in front of a packed house."
That is the same sentiment that has Maggiore counting down the days until the event.
"The racetrack is a great place to meet up with friends and family to hang out, have some fun and root for the people you know - your friends and neighbors," said Maggiore. "I'm afraid that idea is lost today. But, if we begin to think that way again, it will bring people back to the track, it will build awareness for grassroots auto racing."
The Nu-Way Auto Parts 150 for the NASCAR Whelen Modified Tour, with its talent-laden roster of drivers, will be a great night out for family, friends and fans of grassroots stock car racing.
Defending series champion Jon McKennedy and perennial favorites Justin Bonsignore and Doug Coby will undoubtedly headline what is sure to be a stellar lineup of Modified talent. The likes of Ron Silk, Eric Goodale, Craig Lutz, Austin Beers and many more are expected to be in competition as well.
A full-racing card on Saturday, August 5 will also include Sportsman, Street Stocks and 4 Cylinders. The event is expected to go off with a bang as Skylighters of New York will be lighting up the sky once again with a fireworks display.
Tickets will be on sale in the coming weeks and will be available at SeetheEvents.com. The event website is hosted by Speed Enterprises Entertainment in conjunction with Lancaster Motorplex.
Like the NASCAR Whelen Modified Tour, whose roots are deeply seeded in the Northeast, Hahn Automotive has been the premier auto parts supplier for the Eastern US for over 60 years. Its wholly owned subsidiary, Prime Automotive Parts Co., Inc., has locations in New York, New Jersey, Connecticut, and Rhode Island. Showcasing their commitment to growth and customer service in New England, Hahn purchased Carparts Distribution Center, Inc., in 2021 adding a main warehouse in Plaistow, New Hampshire, and twenty (20) jobber/retail stores locations in New Hampshire, Massachusetts and Maine.
Photo Credit: Howard Boundy (Boundy's NASCAR Museum)
---
Article Credit: Dale Wolbrink
Submitted By: Steven Petty
Back to News