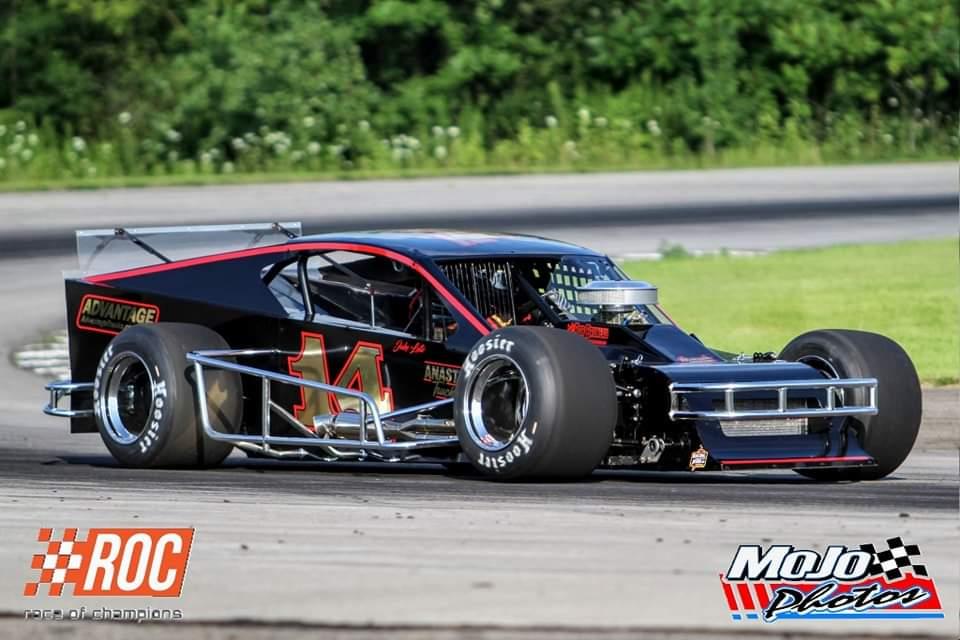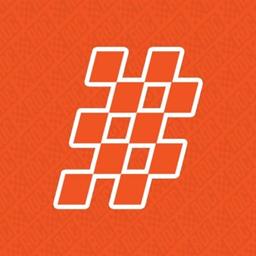 8/15/2023
Race of Champions
---
JAKE LUTZ DECLARED THE WINNER OF THE 34TH ANNUAL TRIBUTE TO TOMMY DRUAR AND TONY JANKOWIAK AT LANCASTER MOTORPLEX FOLLOWING POST RACE INSPECTION
Following the conclusion post-race inspection of Sunday's 34th Annual Tribute to Tommy Druar and Tony Jankowiak at Lancaster (N.Y.) Motorplex, Jake Lutz of Hamburg, N.Y., was declared the winner of the event.
Patrick Emerling of Orchard Park, N.Y., originally crossed the finish line first, however following post-race inspection and analysis after measurement of the bore and stroke in regard to the 358 Steel Cylinder Head Engine in section M.1.A. Race of Champions Asphalt Modified – sub-section 1.0-2 358 Steel Cylinder Head Modified Engine Rules.
There were four other engines inspected following post-race inspection that met the specifications as stated per the Race of Champions Asphalt Modified Series rule book and competition formats per weight rules.
It will be the first victory of Lutz's career in the Series.
George Skora, III of Eden, N.Y., finished second, with Zane Zeiner of Bath, Pa., finishing third.
Austin Beers of Northampton, Pa., and Andy Jankowiak of Tonawanda, N.Y., rounded out the top-five.
Zeiner posted the fastest time during green-white-checker group qualifying. Zeiner, Skora and Trevor Catalano of Ontario, N.Y., are credited with qualifying race wins.
Full results for the 34th Annual Tribute to Tommy Druar and Tony Jankowiak 110 can be found here; www.rocmodifiedseries.com/schedules/event/484434
Brad Rouse of St. Catherines, Ontario-Canada, scored the victory this past Friday night in Race of Champions Dirt 602 Sportsman Modified Series competition at the beautiful Ohsweken Speedway in central Ontario-Canada. Rouse battled Dan Ferguson of Bloomfield, Ontario and James Michael Friesen of St. Catherines, Ontario to win the event.
Cody McPherson of St. Catherines, Ontario finished fourth. Bill Bleich of Thorold, Ontario was fifth.
Jay Mallory of St. Catherines, Ontario; McPherson and Rouse won the qualifying races.
The next races for the Race of Champions Modified family of Series are this Friday, August 18 at Spencer Speedway in Williamson, N.Y.; Saturday, August 19 at Chemung (N.Y.) Speedrome and Sunday, August 20 at Humberstone Speedway near Port Colborne, Ontario-Canada.
The Race of Champions is a sanctioning body presenting Modified and Stock Car racing on asphalt and dirt surfaces throughout the Northeast, with events in New York, Pennsylvania and New Jersey with primary marketing partners Hoosier Racing Tire, VP Racing Fuels, Lucas Oil Products, MAVTV, MAVTV Plus, Airport Collision, Rocket Performance, Waddell Communications, Image X Design, Sherwood Racing Wheels, DirtTrackDigest.com and Speed Sport. The 72nd and 73rd annual Race of Champions weekend will take place in 2023 at Lake Erie Speedway in North East, Pennsylvania and is the second longest consecutive auto-racing event in North America, second only to the Indianapolis 500.
For more information, contact;
Race of Champions Media at media@rocmodifiedseries.com
Follow us on Twitter; Instagram and Facebook; @RoCModSeries or visit our website: www.rocmodifiedseries.com
Back to News