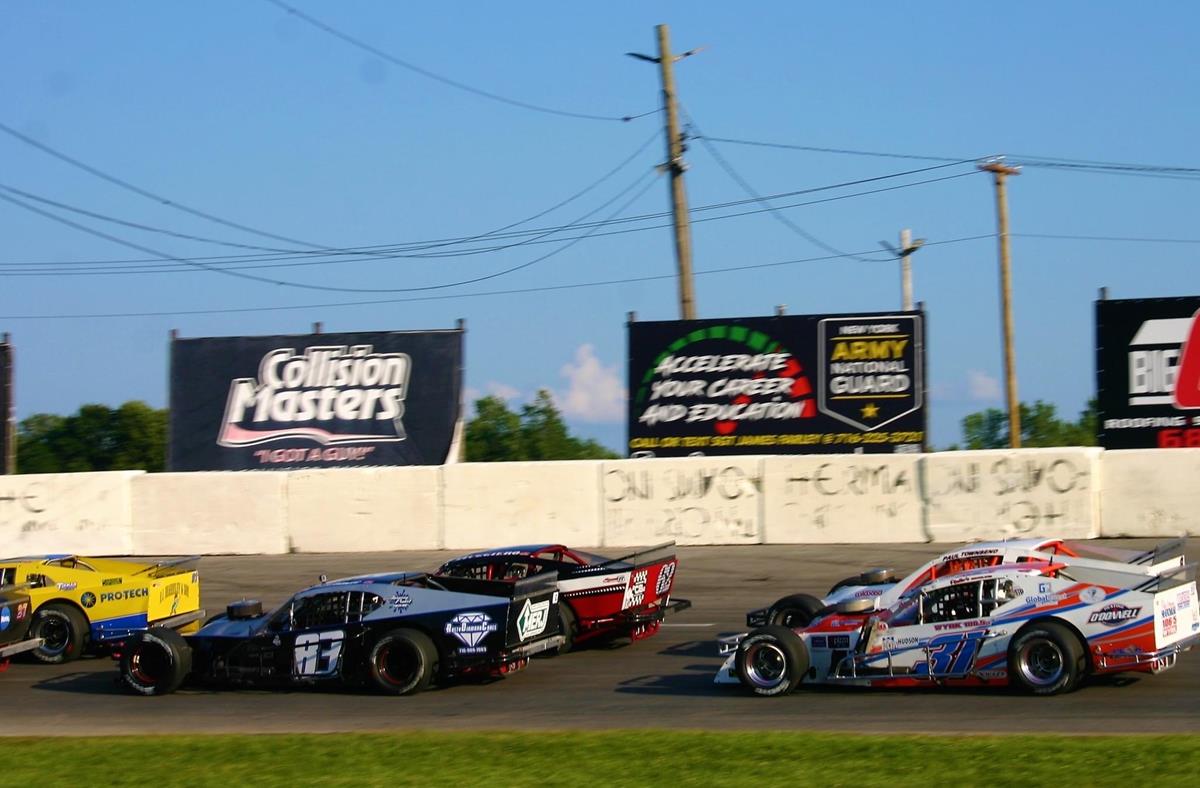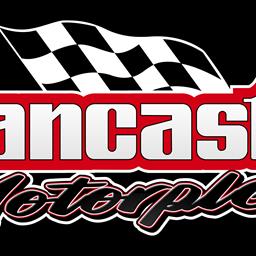 9/2/2023
Lancaster Speedway
---
Championships Will Be Decided This Saturday Night at Lancaster Motorplex
LANCASTER, N.Y. (September 2,, 2023) – Stock car action returns to Lancaster Motorplex on Saturday, September 9 for Season Championship Night. Season champions will be crowned for the Monroe Extinguisher Sportsman, Budget RV Outlet of Buffalo Street Stocks, and the Rusty Diamond Cores LLC 4 Cylinders. The Mighty TQ Midgets will also be on the racing card.
Entering Championship Night, Tony Carbone has a 58-point lead over reigning Monroe Extinguisher Sportsman track champion George Skora III. John Barber sits just 7 points behind Skora for second place. Tom MacLeod is 89-points behind Carbone, and Jeff Szafraniec is 95 out of the lead. Both Skora and Andy Jankowiak have two wins a piece in 2023. Carbone, 2021 track champion Shawn Nye, Trevor Catalano, and Jake Lutz have one win each.
The Monroe Extinguisher Sportsman has a committed $10,000 point fund that will be handed out at the end of the season Awards Banquet. The $10,000 point fund is the most lucrative for the division in regional pavement racing.
Mark Hoch is looking to repeat as champion in the Budget RV Outlet of Buffalo Street Stocks. The West Seneca, NY driver has a 68-point lead over Jacob Gustafson. Nik Welshans, Tim Welshans, and David Brunka are third through fifth in the divisional standings entering championship night. In 2023, Hoch has four wins to his credit, while Nik Welshans has two wins. Other winners this year include Jacob Gustafson, Tim Welshans, David Brunka, and Mike Dalfonso.
Chris Deyoe Jr from East Otto, NY has a 48-point edge over Andy Danielwicz in the Rusty Diamond Cores LLC 4 Cylinders. John Byrd is 60 points out of the lead with Josh Schosek just nine points out of third place, and Hunter McKay is just 10-points behind Schosek. Deyoe also leads the win count with three victories on the ¼-mile oval. Danielwicz, Byrd, Schosek, McKay, and Russ Bulger Jr each have one victory.
Also, on tap will be the King Wolf Productions Big Wheels! Kids aged 3-12 can sign up at the picnic tables in the main concourse when gates open and race during intermission and can participate in the Kids Korner Craft hosted by the 50/50 ticket sellers.
Pit gates will open at 2:45pm, grandstands open at 4pm, and racing will begin at 6:30pm.
---
Article Credit: Steven Petty
Submitted By: Steven Petty
Back to News